Artist: Scott Cattanach Copyright 2001
In the last year i have started taking college classes in print making under the instruction of Jim Lorigan. The class Tackles a wide variety of hand pulled print techniques covering mono prints, colograph prints, woodcuts, dry point etchings, soft ground prints and hard ground prints. The Techniques I have obtained from the class has expanded my art in directions i have never explored before.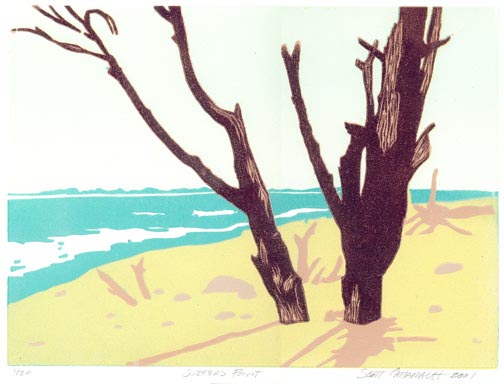 Reduction Color Woodcut
This print was taken from a photograph I took at Surfers Point in Ventura Ca. near the Hobo Jungle side (other side of the train bridge). I grew up in Ventura and spent many years surfing this beach.