Comic story line I created and executed
One of the comic i wrote and illustrated.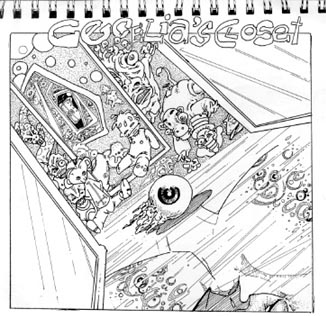 Cecilia and friends.
Pencil drawing copied onto marker paper and colored.
Cecilia and Shadow.
Pencil sketch scanned in and colored in Adobe Photoshop.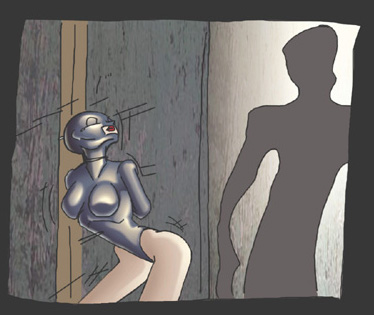 Early sketch and pen render of characters.
Cecilia and Mouth.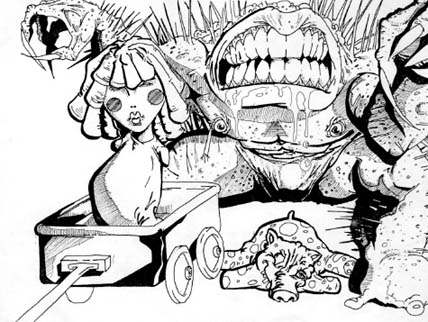 Cecilia and Mouth.
One of the first illustrations of the characters.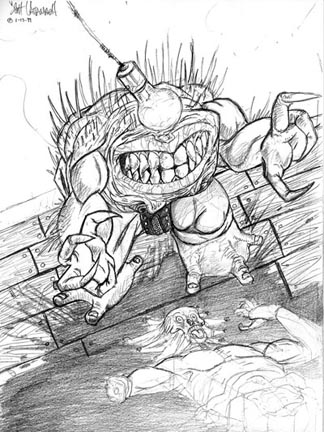 Mouth and victim
Pencil sketch.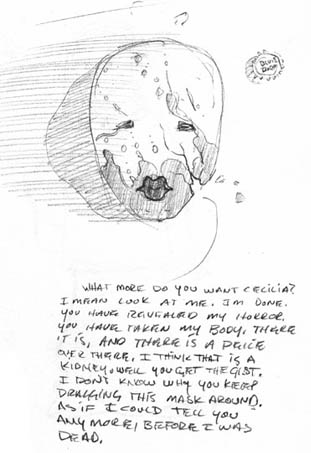 Mask
Pencil sketch.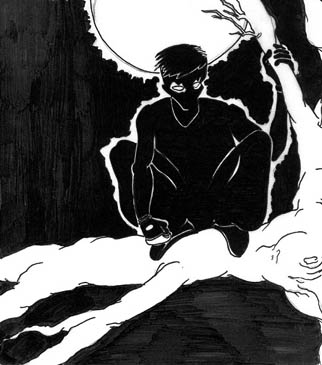 Shadow
Pen render on velum.